Georgia Music Channel Video Station

Exclusively Georgia Music

Listen To Music Exclusively By A VARIETY of Georgia Music Artists,
Songwriters, Musicians & Producers
NOTE: WHEN CERTAIN SONGS ARE PERFORMED BY NON-GEORGIA ARTISTS,
THE SONGWRITERS, MUSICIANS, PRODUCERS OR RECORD LABELS, FROM

OR HAVING TIES TO GEORGIA, ARE BEING RECOGNIZED FOR THEIR CREDITS.



Georgia Country Music Georgia Rock / Pop Music

Georgia R & B - Soul Music Christian / Gospel Music
Click the arrow in the upper left corner to scroll, select & play specific artists & songs in the playlist.

Click the arrow in the center to play the current artist & song indicated.

PLEASE SHARE the Georgia Music playlist by clicking the large arrow in the upper right corner.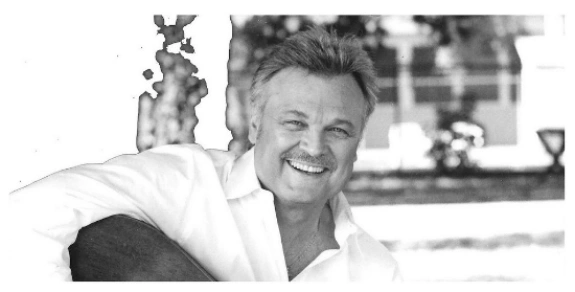 Tommy Roe Announces His Retirement

Tommy Roe has confirmed that he will retire from performances and interviews, effective today, February 7, 2018. Tommy tells us in his Facebook post:
"Today I am announcing my retirement. I have so many great memories of the music and of my fans who have supported me through the years. Fifty five years to be exact.. What a gift it has been for me to share this time with you. I hope my music will continue to bring a smile to your hearts and joy to your life. With Ron's help, I will stay in touch through our Facebook page. But for now I am stepping out of the spotlight from scheduled concerts and interviews. Thank you again for your loyal support. I love you all, and may God Bless you."
Tommy graduated from Brown High School in Atlanta, GA. where he landed a job with General Electric as a solderer. He stayed true to his music roots and scored a #1 hit with his song "Sheila" in 1962. While reluctant to give us his job at GE, he finally agreed when ABC / Paramount Records advanced him $5,000 and asked him to go on tour to promote the record. He has had numerous hits since then, opened for The Beatles for their first appearance in the United States and has done so much for the music industry. He was inducted into the Georgia Music Hall of Fame in 1986.
Tommy has always been a big supporter of Georgia music and has dedicated 55 years to writing, recording and performing the music that we all love. We wish Tommy the best in his future endeavors and thank him for his enormous contributions to Georgia music and music around the world.
Charlie Brusco - Still Rocking The World

Helping lay the foundation for many multi-platinum artists, his artists management skills allowed him to create relationships and work with Styx, Lynyrd Skynyrd, The Outlaws, Bad Company, Peter Frampton, Collective Soul, Thin Lizzie, The Marshall Tucker Band, John Waite & many others.
While born in Pittsburgh, PA, he moved to Tampa, FL after college to form Southern Bay Productions. In the early 70's. He moved to Macon, GA, after discovering The Outlaws in 1970, who he managed, and were later signed by Clive Davis' Arista Records. The Outlaws would go on to sell out Madison Square Garden in 1979.

Charlie Brusco is one of the most influential veterans in the music business. In 2005, he received the Hero Award presented by his friend Jon Bonjovi along with musical guests, Styx. In 2010, Charlie was inducted into the Georgia Music Hall of Fame as a non-performing artist. James "JY" Young and Tommy Shaw of Styx presented his award.

We salute Charlie Brusco for his numerous contributions to Georgia music and music worldwide.


Sanctified Revival To Perform In Macon
Sanctified Revival from Monroe, Georgia formed in 2013 releasing their debut album "Nickels &
Dimes" in 2016.
"Music is our passion and the fans are the fuel for that passion, we couldn't do it without them!." Says Harley Dills, guitarist and vocalist for the band. "It's like a brotherhood this band, everyone gets along just as well on a personal level, as we do on a musical level. We love what we do and we wouldn't change it for a thing." Says Owen Dills, drummer for Sanctified.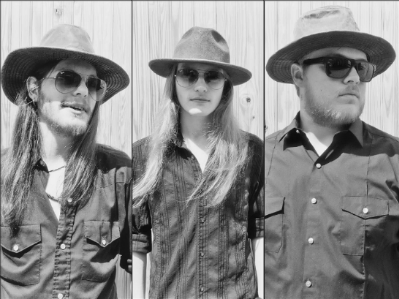 Sanctified Revival & The Eli Carlan Band (Athen, GA) will be opening for another Georgia band, the legendary Doc Holliday, at Cox Capitol in Macon December 29th. Eli Carlan was born in Athens, GA & began his music career at the age of 15. It's great to finally see Cox Capitol promote an all Georgia talent concert in one night.

Crickett Allen Releases Powerful New Album
Southern Heart

Comprised of 12 original songs,
Southern Heart
is a powerful sound that encompasses and combines southern rock, country, jazz, funk and blues. Born by actual experiences, all the songs
on
the album were written by Crickett Allen
.

Beau + Luci Releases
Hot New Single
"Fire Dancer"
Beau + Luci have been working hard in
the studio the past year and have
announced the release of their latest
single,
Fire Dancer
. The song is the
title track from their upcoming EP
scheduled for release March 2017.
Fire Dancer
is one of many of the songs
produced by three time Dove Award
Winner Dan Hannon ( Manchester
Orchestra , Joe Chiccarelli & others ).
The song set an "aha moment" for Beau + Luci defining the new sound, story and vibe
that surrounds their music. Their hot new single
Fire Dancer
can be downloaded on
iTunes
Here
.
Filmed in Sky Valley, GA and Highlands, NC, the sister duo released their debut video for
their cover of
Deeper Well,
written and recorded by Emmylou Harris, January 25th. The
song is included on their upcoming EP.
Big fans of The Allman Brothers, Fleetwood Mac, Johnny Cash, Emmylou Harris, Beau + Luci bring a sincere meaning and spirit to Americana music, heavily influenced by folk, rock and blues.
Find out more about Beau + Luci.
Twitter:
https://twitter.com/BeauAndLuci
Facebook:
https://facebook.com/BeauAndLuci
Youtube:
https://youtube.com/user/BeauAndLuci
SoundCloud:
https://soundcloud.com/beauandluci
Check Out Their
Upcoming Events & Shows


Joey Stuckey's Latest Single " Blind Man Drivin' "Released

Photo Credit: Joey Stuckey
Joey Stuckey
is a blind award-winning guitarist, songwriter, singer, composer, producer, radio and television personality, music columnist, educator and sound engineer. He is also the official music ambassador for his home town of Macon GA.
Introduced to music at an early age, Joey's mother listened to opera and his father enjoyed country music. Years ago Joey would listen to the radio show "After Space". Rob Thomas hosted the show and it was his and other shows that let Joey know that music was what he wanted to do with his life.
We caught up with Joey to talk about that single, another new release and to discuss his upcoming UK Tour.
Featured Artist

BEAU+LUCI - Sister Duo Sensation
From Waycross, GA
By: Ron Holland - The Georgia Music Channel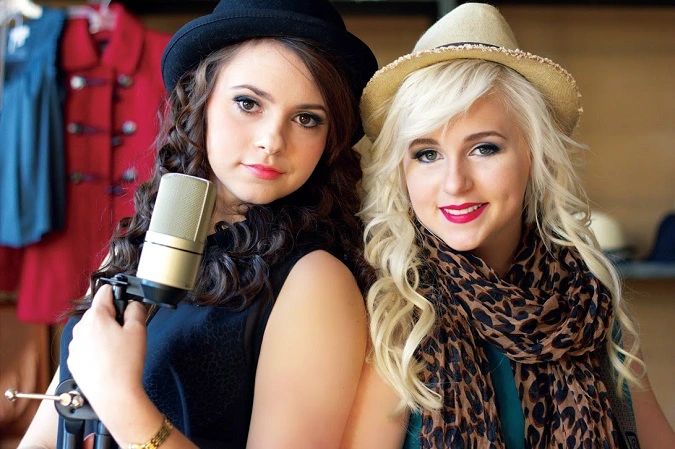 Waycross, GA - "It's one thing to have amazing musical talent as an individual, but when artists are able to double that talent as a duo, it's even more amazing. That's exactly what BEAU + LUCI have done. As sisters, the two bring music to another level with their fantastic songwriting skills and harmonious vocals," says Ron Holland of The Georgia Music Channel.
BEAU (16) + LUCI (19) grew up in Waycross, GA and have been harmoniously blending the
Organic Rock, Indie-Pop, and Modern Country Music genres with their own unique style since their first EP release in 2013. Their "Momager," Allison, jokes about the girls being twins born two-and-a-half years apart, specifically referring to the way the girls finish each other's sentences with an almost "sixth sense" of secret communication. However, Allison says, "Don't let that fool you into thinking they're two-of-a-kind. BEAU + LUCI are as different as night and day. Through their diversity, they complement each other, making them even more interesting and unpredictable."
Music, Photos & More About BEAU + LUCI
BEAU + LUCI 's Website
BEAU + LUCI 's OneHeart Project