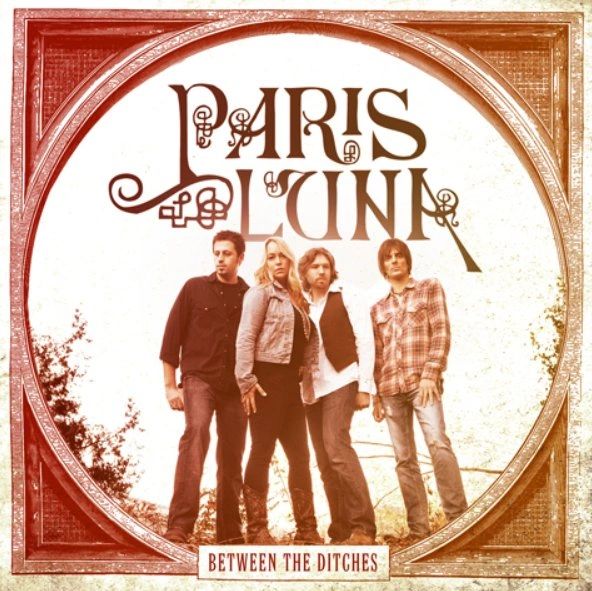 Paris Luna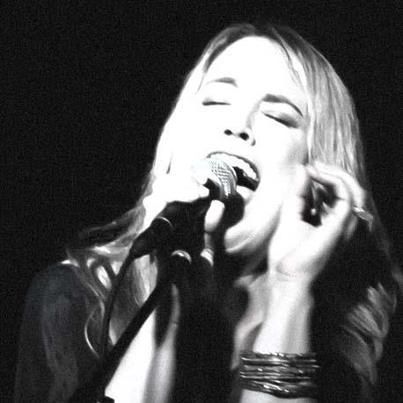 Sharing the stage with top acts like Rusted Root, Devon Allman, Zac Brown, Barry Waldrep,
John Hopkins, Lonestar, Drivin and Cryin, Kenny Chesney, Phillip Phillips and others, Paris
Luna is a band that crafts subtle songs with melodies that glisten, heartwarming lyrics and
timeless sounds. The band formed in 2004 consisting of Heather Russell (vocalist, songwriter,
acoustic guitarist & pianist), Michael Harris (guitarist), Toby Marriott (keyboards) and Kane
Russell (drummer, previously Zac Brown Band).

The band's signature sound is delighting both critics and fans alike. Paris Luna's first album "City
Lights" was released early 2007. The album reached rapid success and has, to date, been signed
to Discovery Channel for use in 187 countries 5 networks and also aired on over 30 television
shows from networks like Lifetime, MTV, VH1 and Showtime.
The band has been 'road warriors' for many years playing over 285 shows a year in venues such
as The Bitter End in New York, Ciceros in St. Louis, The Centerstage in Atlanta, South By South-
west Music Festival 2007 and again in 2011. At the Atlantis Music Festival in 2007, they were
chosen from 250 bands to be one of only 20 on its compilation and at the ESPN Pro Elite
Bass Masters Tournament in 2011, they were picked to be one of the featured bands to play over
the course of the three day event.
Paris Luna won the 2012 GA Music Award for Best Rock Female and their song "Tell Me Why"
was well received in the Atlanta market. They also had the honor to play at the Atlanta Braves
game on September 3, 2011, as well as playing the Georgia Dome Kenny Chesney/Tim McGraw
Show, performed with Jordan Rager of The Voice, Kurt Thomas, John Hopkins of the Zac Brown
Band, Barry Waldrep's Band of Brothers and Sisters, Peter Stroud of Sheryl Crow and Joey
Huffman of Hank Williams Jr played on her album.
Heather Russell is also an advocate for children and has played at Children's Hospitals through
"500 Songs for Kids" and multiple camps associated with the hospitals. She's partnered with
Boys & Girls Clubs of Metro Atlanta as well as other charity organizations to help make a difference
in a better tomorrow.
Their latest 4 track EP entitled "Between The Ditches", recorded at Blackbird Studios / Nashville,
will be available the end of January, 2013 with songs titled, "Southern Girl", "Boots and Bangles",
"If You're Not There With Me" and "My America". Their latest official video and EP track single,
"If You're Not There With Me" featuring Barry Waldrep, has been released.
Heather Russell will join Barry Waldrep, who signed with Singular Records to record a Bluegrass
Banjo / Southern Rock CD, in the studio January 28, 2013. She'll be joining some fine musicians.
The line up for this recording will be:
Banjo : Barry Waldrep (The Barry Waldrep Band)
Bass : Oteil Burbridge (Allman Brothers Band)
Drums : Paul Riddle (The Marshall Tucker Band)
Hammond: Coy Bowles (The Zac Brown Band)
Guitar : Charlie Starr (Blackberry Smoke)
Guitar : Benji Shanks (Captain Soularcat/Last Waltz Ensemble)
Vocals : Heather Russell (Paris Luna)
Press:

You don't sound like anyone, you have a unique voice. I love your music. - Moby in The Morning

Incredible album and voice, as well as great songwriting. - Artie Kornfeld Woodstock 69 Creator

She has the pipes and incredible songwriting skills. - Kenneth Green Management for Kevn Kinney and Angie Aparo
---
Share This Page