JUSTIN WEAVER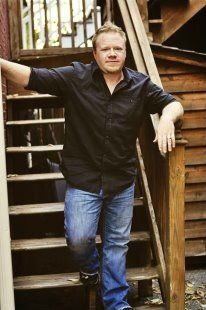 Growing up in Forsyth, Georgia, Justin Weaver played in bands throughout high school and
toured most of the southeast playing with Jason Aldean as a teenager. He stopped touring for a
few years to go to college, graduating from Gordon College with an AS in Business and then
graduating Cum Laude from Georgia College & State University with a BA in Business
Administration. Weaver moved to Nashville in the summer of 2002 and signed his first publishing
contract with BMG Music Publishing in 2003. He has had cuts by Jason Aldean, Gary Allan,
Meatloaf, Chris Cagle, Kristy Lee Cook, Dustin Lynch, Greg Bates, Eli Young Band and many
others. Top 20 singles include "Get Off On The Pain," recorded by Gary Allan and "Got My
Country On," recorded by Chris Cagle. He has also had hits in Canada and Australia. Justin is
also producing Dean Alexander, a Warner Brothers Nashville artist and Courtney Cole who is
currently looking for a record deal. He released his first album as a singer-songwriter in 2007
titled "Summer's Little Angel." He released his sophomore project titled "Where The Party At?"
Weaver co-wrote "Bottoms Up" recorded by Brantley Gilbert premiering at the #1 spot at Country
Digital Songs with over 60,000 downloads, #1 on iTunes Top Songs chart and #1 on Billboard's
Hot Country Songs chart.