DOUG JOHNSON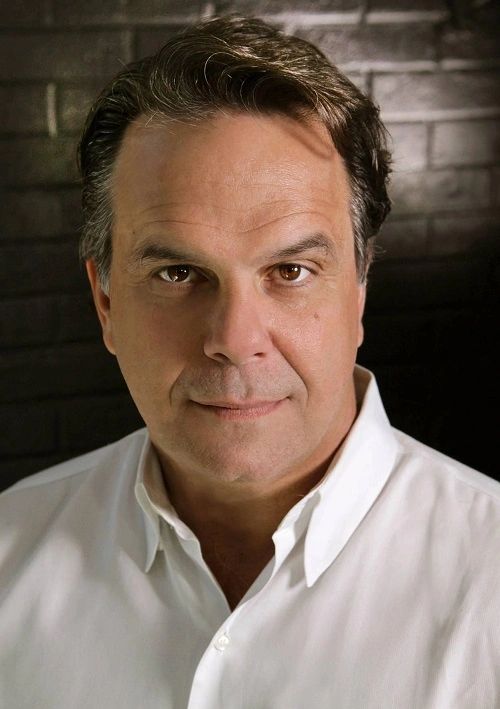 A native of Swainsboro, GA, Doug Johnson wrote his first song at the age of 16 and was signed
to a two record deal by Mike Curb, heading up MGM Records at the time, who was in Savannah
and heard Doug performing. He attended Georgia State getting a degree in Music Business.
While attending Georgia State,he met Bill Lowery and began working with The Lowery Music
Group in Atlanta as a chief engineer in the recording studio. He worked with numerous artists
while working for Lowery.

After moving to Nashville and becoming an independent engineer, he engineered projects for
Dolly Parton, Alabama, Shennendoah, Ricky Scaggs and others. In 1990, he became vice
president of A & R helping Doug stone secure a contract with Epic Records and helping the
label sign Patty Loveless while producing or working with Patty, Joe Diffie, Ty Herndon, Collin
Raye, John Michael Montgomery and others. He was promoted to senior vice president at the
label in 1994 and became president of Giant Records in 1997 where he navigated the careers
of Blake Shelton, Joe Nichols, Neal McCoy and others. In 2004 he became chief over the A & R
department for Curb Records whose roster included Tim McGraw, Leann Rimes, Lee Brice,
Wynonna, Clay Walker, Rodney Atkins and more. In 2011 Doug joined Black River Entertain-
ment in Nashville where he is vice president of A & R. Black River's artists include Craig Morgan,
Kellie Pickler, Glen Templeton and The John King Band and has a host of clients that have
recorded in "Ronnie's place", a recording studio prevously owned by Ronnie Milsap and
purchased by Black River Entertainment in 1995. So many artists referred to the studio, who's
name was Groundstar Laboratories, as "Ronnies place". After the purchase, BRE requested
and receive Milsap's consent to name the studio Ronnie's Place. A long list of recording artists
have recorded there including Roy Orbison, Ronnie Milsap, Waylon Jennings, Miranda Lambert,
Merle Haggard, Randy Travis, Johnny Cash, Trisha Yearwood, Bob Segar and the list just goes
on.

Doug has written numerous songs including "Three Wooden Crosses" by Randy Travis, which
won the 2003 Academy of Country Music and Country Music Association Song of the Year
Awards, Clay Walker's "She Won't Be Lonely Long", Lee Brice's breakthrough record "Love Like
Crazy", which was named 2010 Billboard Song of the Year, certified gold download and
remained on the Country Singles chart for an unprecedented 56 weeks. Throughout his 30-plus
year career as a songwriter, Johnson has had over 100 cuts, including 7 Number One Hits and
10 Top 10's by everyone from Bertie Higgins and Alicia Bridges to George Strait, Rascal Flatts,
Trace Adkins, Wynonna and Kenny Rogers, among others and has produced songs for Lee
Brice, Hank Williams, Jr Clay Walker, Michael Montgomery and more. In addition to those songs,
he's had songs recorded by artists such as Don Williams, The Oak Ridge Boys, Lee Green-
wood, Patty Loveless, Rascal Flatts, Buddy Jewell, Trent Wilmon, Shelly Fairchild, Kenny
Rogers, Collin Raye and many others. He wrote "Til The Last Shot Is Fired" which was sung by
Trace Adkins on the Academy of Country Music Awards Show and performed on the steps of the
White House in Washington, D.C. several times.

"By far my greatest love is the song. Everything else is an attempt to powerfully capture and
express the song in its truest sense to get it to the listener. I've been fortunate to be involved in
several different aspects of the music business but if I could only do one, it would definitely be
songwriting," says Johnson, "Every other job I've had means absolutely nothing without a great
song", said Johnson.