Craig Campbell - Singer / Songwriter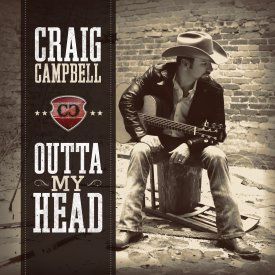 The Lyons, Ga native, Craig Campbell released his new single, "Outta My Head." Craig has been in Nashville since 2002. His stellar debut album earned him glowing
praise and reviews from many of music's toughest critics.
Craig said, "The first time I heard this song I knew it was a big ole hit. I listened to it once and I was singing the lyrics 'YEAH! YEAH!' all day long. It's so true. Everyone
has that someone they can't forget."
"Outta My Head" is a high-octane song that describes the struggle of a lost love. Produced by Steve Stegall (Alan Jackson Zac Brown Band) and Matt Rovy.