Craig Campbell Sets Appearances In
Nashville This Weekend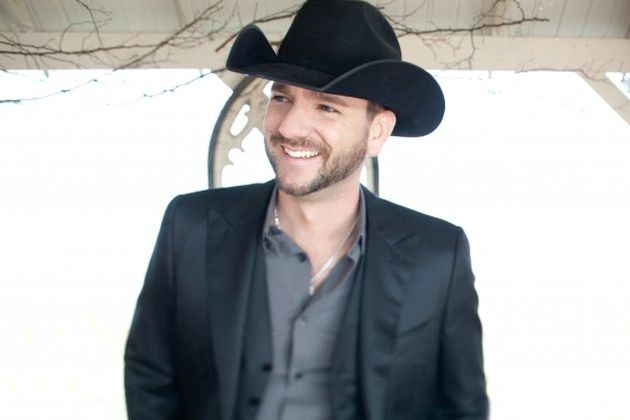 Bigger Picture recording artist Craig Campbell, who released his sophomore album Never Regret
earlier this year, has set back-to-back appearances in Nashville later this week.Campbell will
headline "Hot Nights At The Hall" at the Country Music Hall of Fame on Friday, August 9. The
following evening, he'll take to the stage of the Grand Ole Opry to perform his latest hit single,
"Outta My Head." The rising country star is looking forward to the weekend at home in Tennessee
in the midst of a busy touring schedule.
Fans can expect to hear many of Campbell's hit singles, including his current smash, "Outta My
Head," from his recently released sophomore album Never Regret. "Outta My Head" is currently
top 25 on the country charts and climbing, already reaching over 10.5 million listeners. Campbell
made his Opry debut in October 2010 and has been welcomed to the legendary stage many
times since.
He's also scheduled to appear at Winners & Losers Bar & Grill in Nashville Aug. 14th before
another series of shows on the road.
View Craigs Tour Schedule
ABOUT CRAIG CAMPBELL: After moving from his hometown of Lyons, Georgia to Nashville in
2002 to pursue his country music dreams, American Country Awards nominee Craig Campbell
quickly picked up work as a keyboardist in Luke Bryan and Tracy Byrd's bands and was later
discovered playing a regular gig at legendary Nashville honky-tonk, The Stage. Since signing
with Bigger Picture, he has entertained crowds across the U.S., Australia and Switzerland,
performed for national TV audiences on Fox & Friends, Huckabee and Marie and has been
profiled in HLN's series Road Warriors. The singer-songwriter has earned well-deserved praise
from the country's toughest critics for his 2011 self-titled debut album, which has sold more than
a half-million tracks. Campbell's autobiographical lead single, "Family Man" was a top 15 hit
followed by fan-favorite "Fish." His current smash "Outta My Head" is the lead single from his
sophomore album, Never Regret, which is out now.
To learn more about Craig