BEN HAYSLIP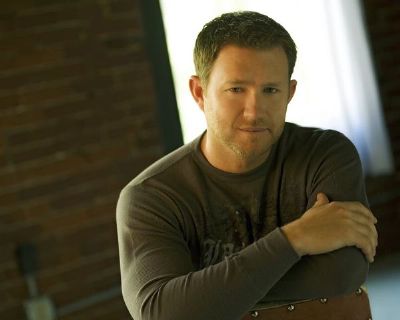 Ben grew up in Valdosta and Augusta, Georgia. Most of his youth was consumed by football, basketball and baseball. He opted for baseball and headed off for Georgia Southern University where his 1990 team made it all the way to Omaha, Nebraska to the College World Series.

Although sports always took priority over everything, Ben also held tight to another dream. That dream was to someday live in Nashville, TN and write country music. Growing up in the Deep South, he was introduced to many different formats of music. His family listened to everything from Johnny Cash and Freddie Fender to Elvis and Percy Sledge. The person that caught his attention the most was Hank Williams, Jr. After living and breathing Hank for his entire high school career, he knew without a doubt that he had to someday try his hand in Nashville.

Ben took the leap of faith after graduating college and finally landed in Music City. Shortly after, he signed his first writing deal and a year later had songs recorded by Trace Adkins and BlackHawk. Today his love for what he does and his belief that he's doing what God called him to do are stronger than ever.

Ben is currently a staff writer for This Music-Warner Chappell Music and has seen his songs recorded by acts such as Brooks and Dunn, Billy Currington, Blake Shelton, Rodney Atkins, Joe Nichols, Jack Ingram and Willie Nelson among others. He celebrated his first ASCAP Award winning single in 2005 with Jeff Bates' "Long, Slow Kisses" and in 2008, enjoyed his first Top 5 with "Put A Girl In It" recorded by Brooks and Dunn. In 2009, Ben entered the Top 10 with both "I'll Just Hold On" by Blake Shelton and "Barefoot and Crazy" by Jack Ingram.

Overall, Hayslip has had eight #1 songs. These include, "I'll Just Hold On" by Blake Shelton, "Put A Girl In It" by Brooks & Dunn, "Gimmie That Girl" by Joe Nichols, "All About Tonight" by Blake Shelton, "All Over Me" by Josh Turner, "Honey Bee" by Blake Shelton, "I Don't Want This Night To End" by Luke Bryan and his most recent, "I'm Gonna Love You Through It" by Martina McBride.


Courtesy of Peach Pickers. All content © 2012 Peach Pickers. All rights reserved.



---
Songs Written and Co-Written By Ben Hayslip

Song Title Artists

"Touchdown Jesus Tim McGraw
"Put A Girl In It" Brooks and Dunn
"Gimmie That Girl" * Joe Nichols
"Barefoot and Crazy" Jack Ingram
"Long, Slow KIsses" Jeff Bates
"All Over Me" Josh Turner
"All About Tonight" Blake Shelton
"Honeybee" Blake Shelton
"I'll Just Hold On" Blake Shelton
"The Shape I'm In" Joe Nichols
"Farmer's Daughter" Rodney Atkins
"Chicken and Biscuits" Colt Ford
"Broken In" Trent Willmon
"Summer Thing" Troy Olsen
"I Don't Want This Night To End" Luke Bryan
"This Ole Boy" Craig Morgan
"I'm Gonna Love You Through It" Martina McBride
"Shotgun Rider" Neal McCoy


There's more but these are a few of Ben's songs, written and co-written, that artists have cut.

* "Gimme That Girl" was Ben's first #1 song on the country music singles chart. Other #1 songs include:
"I Don't Want This Night To End", "All About Tonight", "All Over Me" and Honey Bee.

Ben has won nine ASCAP awards. In 2010 He was awarded the CMA Triple Play Award, which is awarded for having three #1 songs in a twelve month period. In 2011, he was awarded Songwriter of the Year by ASCAP.