Archie Jordan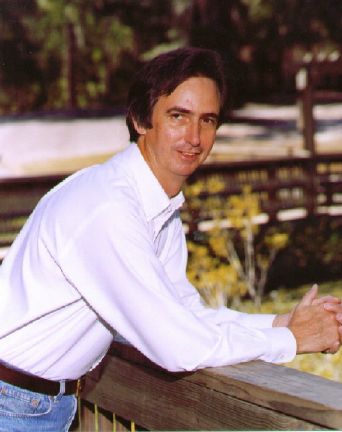 Seven Gold & Three Platinum Albums

Eight #1 Hits

Fifteen ASCAP Awards

Two Grammy Nominations

Two CMA Nominations

Over 100 Artists Have Recorded His Songs
Born in Augusta, GA, now residing in Metter, GA, Archie Jordan has written countless songs recorded by Ronnie Milsap, Kenny Rogers, Amy Grant, Glen Campbell, Barbara Mandrell, B. J. Thomas, The Tams, Tina Turner, Anne Murray, Engelbert Humperdinck, Charlie Rich, Johnny Mathis, and numerous others. Achieving eight #1 hits and awarded seven gold albums, three platinum albums and fifteen ASCAP awards, it's no surprise that this amazing Georgia music artist was strumming on a guitar at the age of three.
As a teen, his band backed up Arthur Conley. Archie said, "we got paid very little, but I thought we'd really made it." At the age of 18 he met The Tams and toured with them, who helped launch his music career. After attending college Archie became a producer and songwriter for Bang Records in Atlanta. In 1975 he moved to Nashville to write for Chess Music. Within two years he co-wrote his first hit record - "It's Almost Like A Song", for Ronnie Milsap. It was later nominated for a Grammy and was featured in the movie "The Bridges Of Madison County" (1995) starring Clint Eastwood. During his six years at Chess Music, he also wrote "What A Difference You've Made In My Life", "Let's Take The Long Way Around The World" and "It's All I Can Do", recorded by Milsap. He later signed with BMG and moved to Major Bob Music, who is owned by Bob Doyle, manager for Garth Brooks. He now writes for his own publishing company, Archie Jordan Music ( www.archiejordan.com )
Archie scored a Grammy award, for the category Contemporary Christian music, as producer of "Happy Man" and "You Gave Me Love" performed by B. J. Thomas. He co-produced and arranged an album with Hal David (Burt Bacharach, Dionne Warwick) for Orsa Lia with the single "I Never Said I Loved You" which reached #1 on the Billboard Adult Contemporary chart. Archie has also arranged music for Barbara Mandrell, Gary Morris, Kathy Mattea, Kenny Rogers and other artists. His work can be found in a couple of documentary films, the most recent "In Their Own Words - The Tuskegee Airmen" and the television special Dukes Of Hazzard theme song "Reunion In Hazzard."
Archie continues to write and record music. He says, "I'm very aware that the talent and success I've been fortunate enough to experience is a gift from God. When we're on the mountain top it's great, but we tend to listen better when we're in the valley. I've experienced my share of valleys in my life and found that it's in the valleys where God molds and prepares us to serve him. I give him the credit and glory."
We're truly blessed and proud to have Archie Jordan as our Featured Artist. He's not only one of Georgia's great talented music artist, he's an humble, honorable and awesome man. We thank him for his contributions to the history of Georgia music.